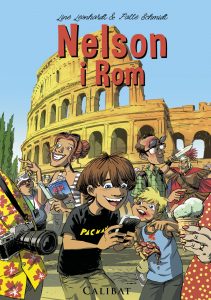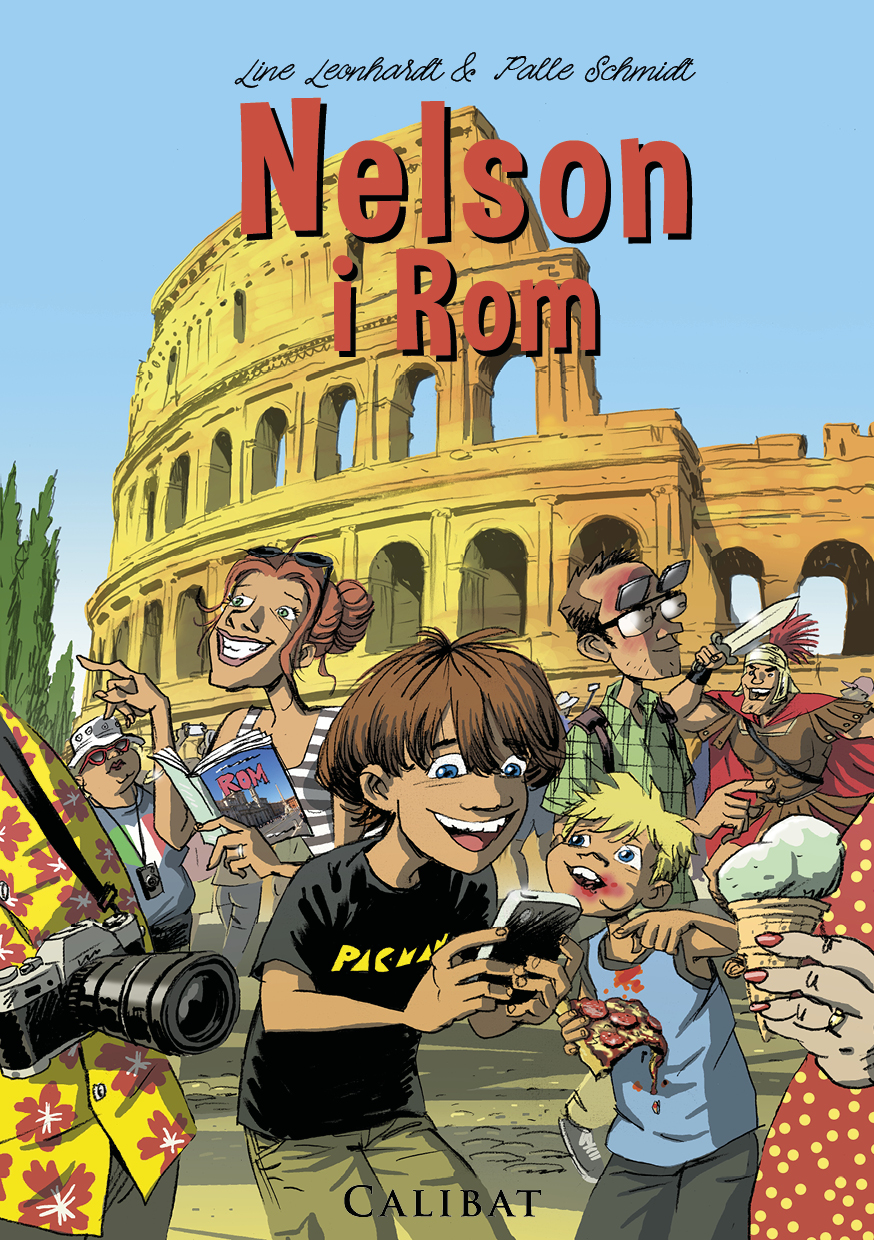 Så har vi balladen igen! Efter en lille pause i serien og udskiftning af forlag, så er Nelson og familie tilbage. Denne gang er familien blevet inviteret på påskeferie i Rom af mormor og morfar. De voksne vil gerne se på ruiner og gamle sten, mens Nelson allerhelst vil jagte påskeæg med sin nye app.
Der er tidligere udkommet to bøger om Nelson og hans familie; Nelson på ulvejagt og Nelson og Zombiefødselsdagen. Alle bøgerne kan læses for sig, som højtlæsning eller læs-selv for børn fra 5 år og op.
Nelson i Rom er endnu engang et samarbejde mellem min kone, Line Leonhardt og jeg – og vores to børn har i den grad hjulpet til med idéer og som testlæsere undervejs. Vi tilbragte sammen en måned i Det Danske Akademi (Accademia di Danimarca) i Rom sidste efterår, hvor vi lavede en del research til bogen. Jeg lavede en masse skitser og tog hundredevis af referencebilleder, der er blevet brugt under tilblivelsen af illustrationerne.
Se traileren for bogen her:

Nelson i Rom udkommer 8. juni fra forlaget Calibat. Du kan købe bogen her.