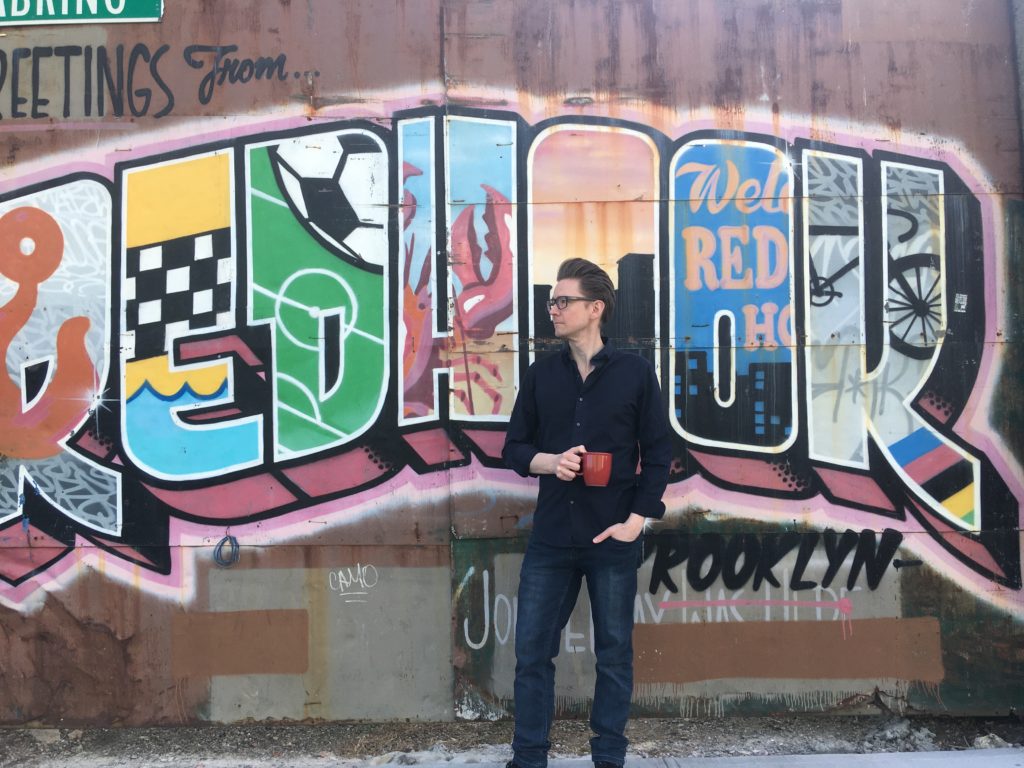 This month I'm doing a residency program in Red Hook, Brooklyn. I was able to bring the family and we all live, work and play in this wonderful, industrial loft complete with pipes and skylights, spacious rooms and a view of warehouses, cranes and skyscrapers in the distance.
New York is a very noisy place. Especially when you live right next to a firestation. Alarms go off on any and all times and from the sound of it they run a chainsaw every morning for no apparent reason. As I'm writing this my wife is doing homework with the kids and I'm listening to the sound of the rain on the skylight, truck traffic from the street and chattering in the kitchen between our host and a guest. Although we have two private rooms there is some coming and going of other artists who use the darkroom or the studio space.
I myself have mainly been working on character designs for an upcoming graphic novel and visiting a bunch of locations. I've also been trying to stay in the loop with my upcoming book in Denmark, a crime fiction novel set in a Danish prison. The book was sent off to the printers before I left and just landed at my studio back in Copenhagen, so I have yet to hold the book in my own grubby hands. But from the pictures my studio mate sent me it looks GORGEOUS!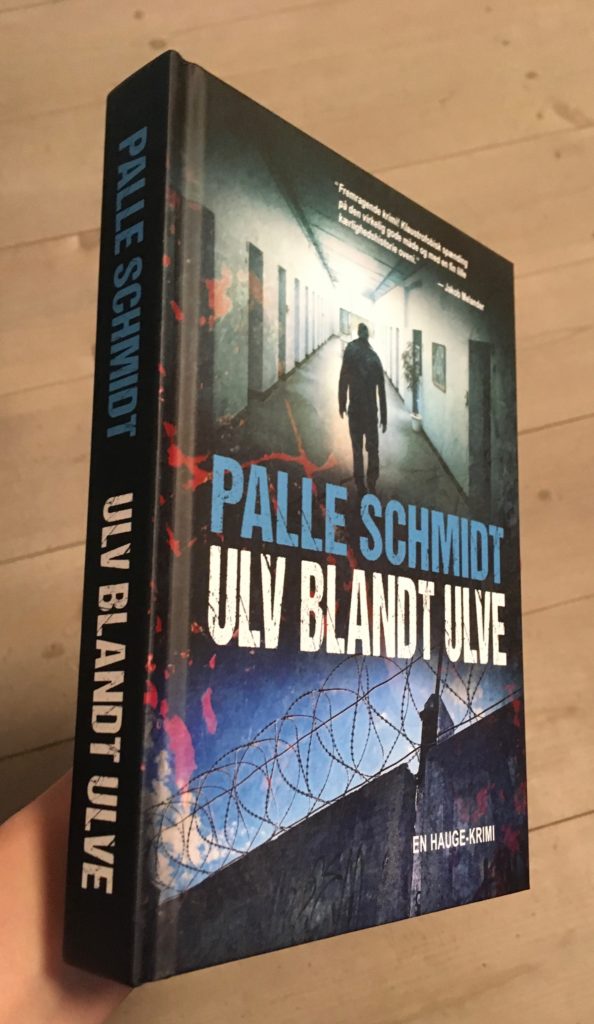 This is a first for me, self-publishing a book like this and It's been a learning experience. The book is a second installment in a total of five planned books in the series and hopefully the production part of the next one will be easier. I did try to get a major publisher involved but it took forever to not get a reply and with the state of publishing in Denmark being so fickle, I eventually decided to put out the book under my own label.
My wife and I started an imprint a few years ago, mainly to make sure there were e-book and audio versions of our books available (not all publishers in Denmark make this a priority, believe it or not.) so although it's been all digital until now, I already have the setup. By putting the book out myself I'm able to ensure the story get's told, regardless of any gatekeepers or market considerations. I don't need to sell thousands of copies, I have very low overhead costs – if I don't count my own workload.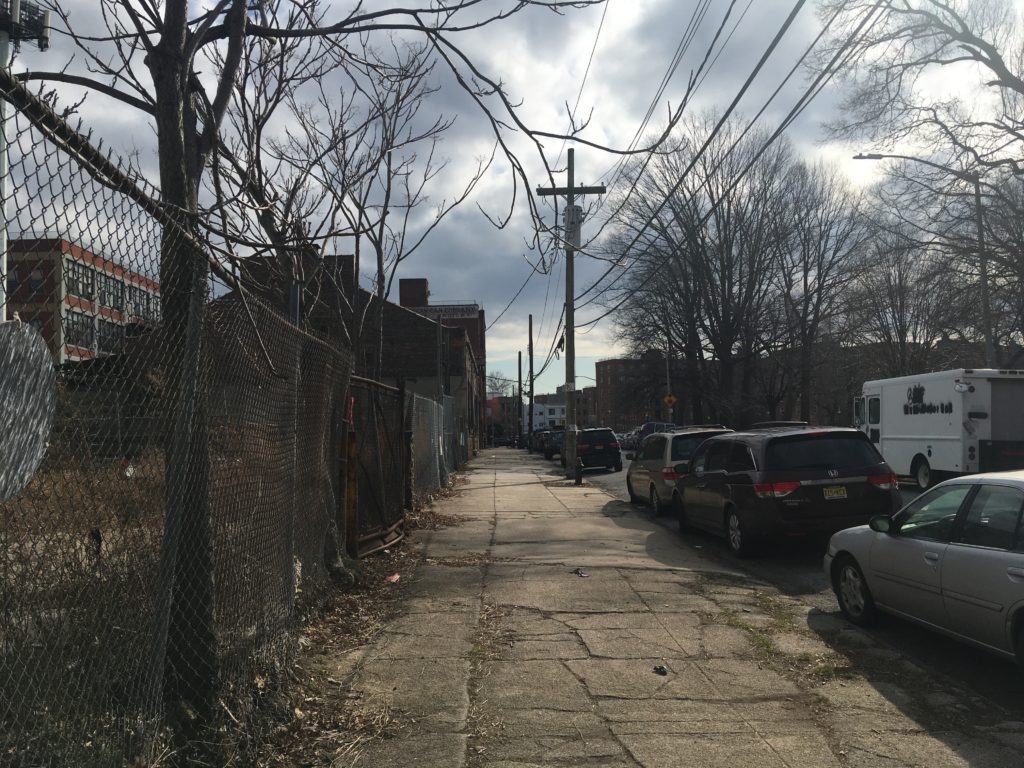 Red Hook is an interesting area, a stark contrast between newly built condos and old industry and warehouses, broken windows and vacant lots – A kind of run-down aesthetic that I am particularly fond of. As bonus info I can tell you that the area played a role in one of the last issues of Thomas Alsop, the book I did in 2014 with US writer Chris Miskiewicz. In the book, Thomas visits his agent, Arnica, out here in Red Hook and makes a daring escape from villainous people on a skateboard, ending up with a showdown in the legendary Sunny's Bar. At the time I drew those scenes, I had never been to Red Hook, only looked at images online. So it was great to finally get a first-hand impression. And with a side order of bluegrass music to boot!
Chris and I have been hanging out a lot during my stay here and although I can't say anything about what we're working on, I can say that we are. Vague, I know, but such is publishing. Sorry.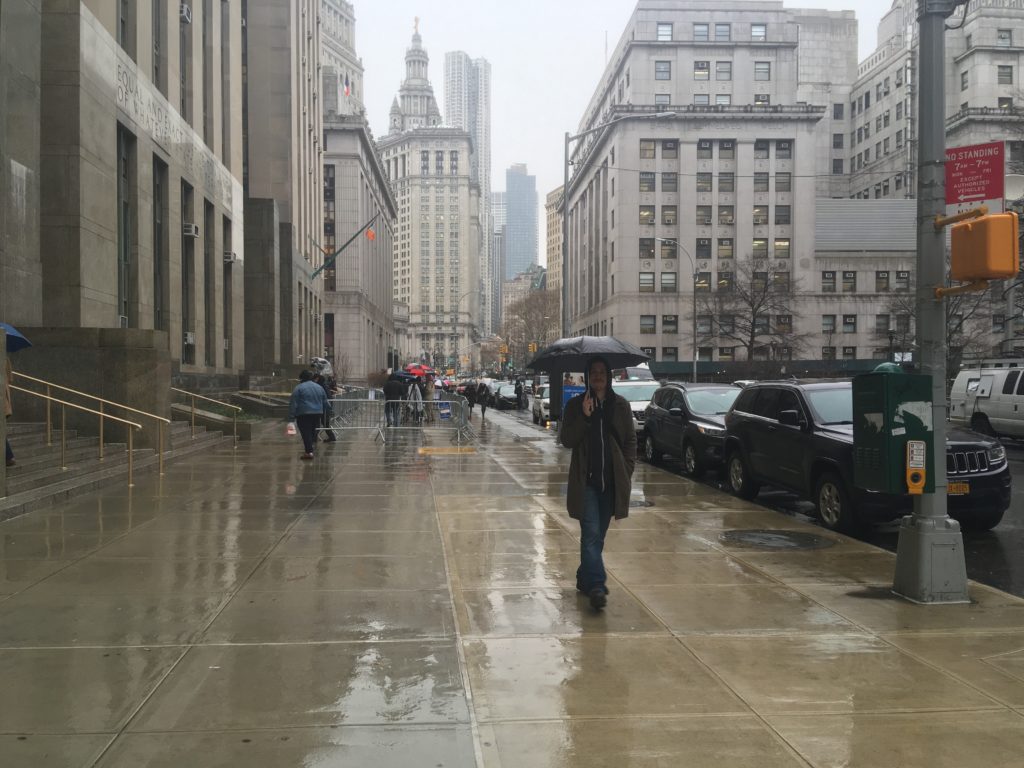 I have a lot of friends in the city at this point, one of them being Dean Haspiel (creator of the indie superhero comic The Red Hook!) who I had the chance to hang out with on a couple of occasions. I visited his studio in Gowanus and worked there for a day, meeting some new people as well as old acquaintances. One of the things I most appreciate about the US comics community is the way everyone is eager to talk and exchange information, helping each other out.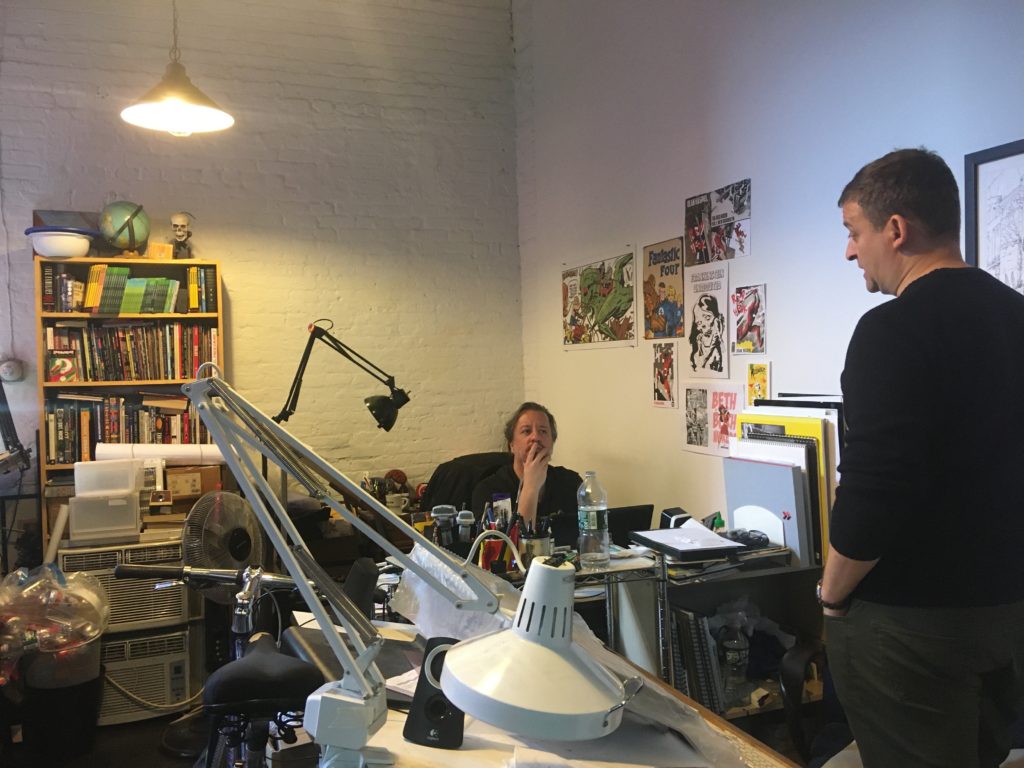 Apart from sketchbook stuff and writing, I did a few public events. De-construkt likes to have potluck dinner here at the studio space where any interested people can meet the artist in residence. I held a talk on storytelling and had many great conversations with other artists. And too much wine.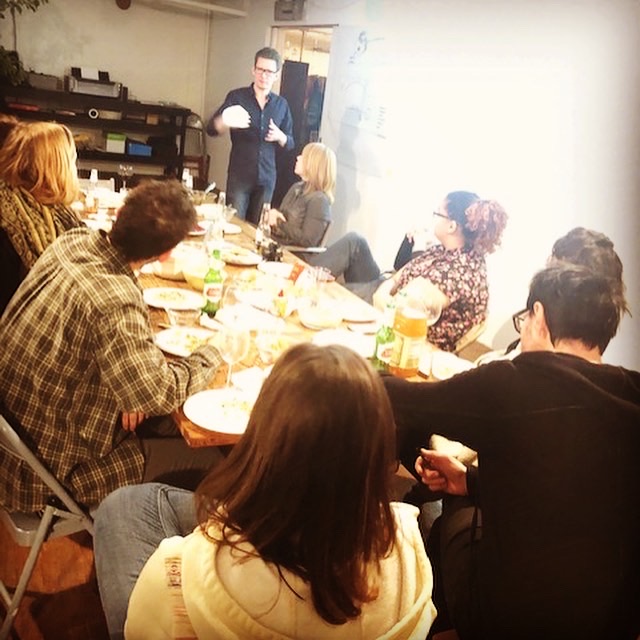 With only a few days left of our trip, I'm trying to cram in more meetings and museum visits. I'm also doing a little workshop with an afterschool program here in Red Hook. It's been amazing to spend a whole month in this wonderful, crazy and utterly inspirational place. Hope to return for NYCC!