Out Now: THOMAS ALSOP TPB VOL. 1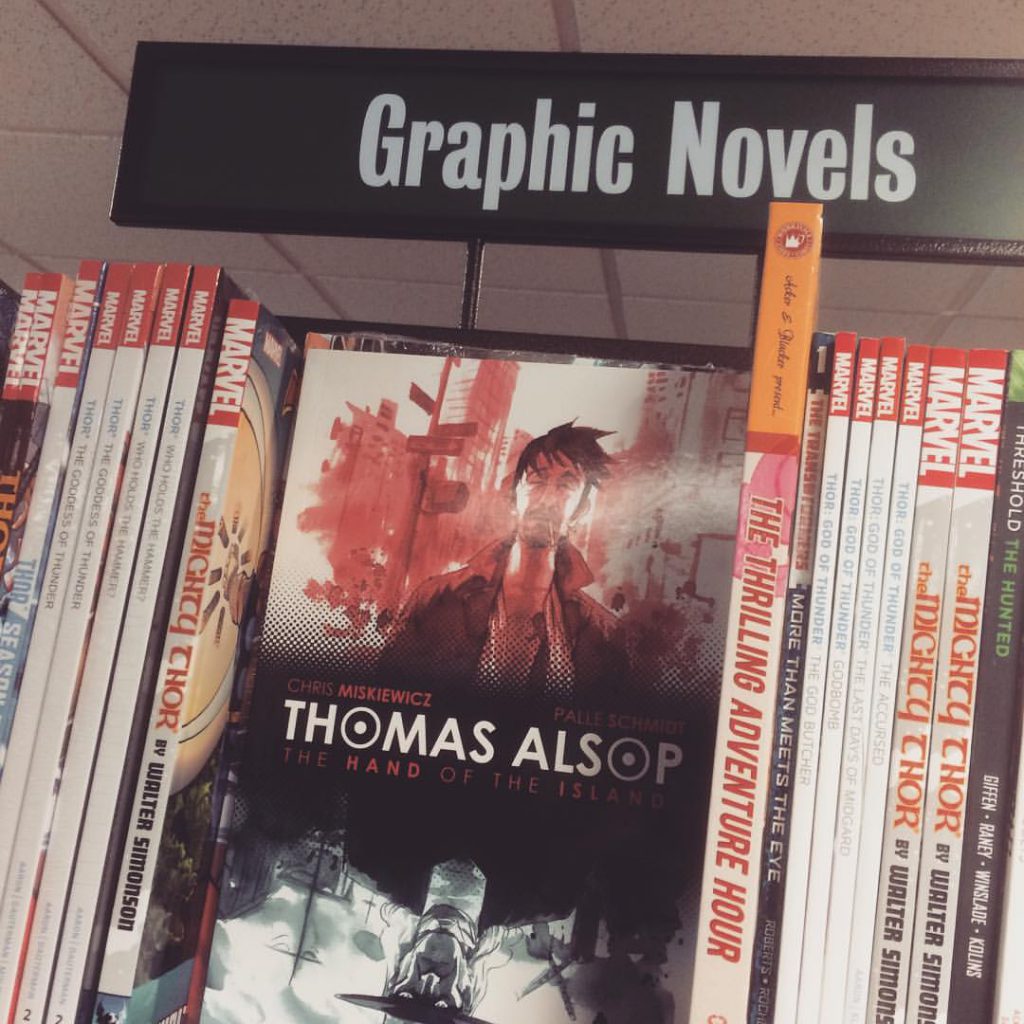 The long awaited vol. 1 of Thomas Alsop: The Hand of the Island is out TODAY! It collects the first 4 of 8 issues and is a glorious looking book. Kudos to BOOM! Studios for assigning a killer art team.
While my partner Chris Miskiewicz is signing at Forbidden Planet NYC tonight, I'm stuck with work and kids here in Copenhagen. BUT now I have a nice trade paperback to keep me warm!
The first review of the trade called it "excellent" and I'll be hard pressed to disagree. Now I am looking forward to seeing the first draft of the Danish edition which should be out later this Spring…