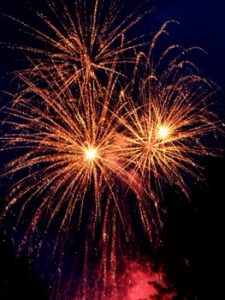 Here's a short end-of-year post from me. Short, because I have to go to the airport in a few hours. But I really like to look back on a year to see what I've been up to, because in the daily grind I tend top feel that nothing much is getting done. Turns out that's very far from the truth!
March saw the release of "Den sidste gode mand / The Last Good Man", the 132-page graphic novel I did with Danish crime fiction duo A.J. Kazinski – and which took up 2016. In May I published my first non fiction book, "SOLO – survival guide for creative freelancers," gathering my 20 years of experience as a freelance artist and writer. My wife and I also put out two more books in the Nelson-series, kid's books that adults will hopefully enjoy reading too!
I still do the monhtly podcast, PlotCast, with writer interviews of about an hours length. This year saw talents like Jakob Melander, a live episode with Nanna Foss, Benni Bødker og Morten Pape, Karoline Stjernfelt, Steen Langstrup, Charlotte Weitze, Søren Jessen, Julie Hastrup, Frederik Nørgaard, Mette Vedsø, Nikolaj Scherfig, Sarah Engell and Michael Schøt. PlotCast is a great excuse for me to learn from inspiring people, and at the same time serve an audience with loads of free content every month. For non-Danes, this won't make a lot of sense, but Danes, do look for the show in iTunes or find all episodes on plotcast.dk.
This February my 6th YA novel will come out. "Zahira," is a story about two boys from the ghetto investigating the murder of the older sister. I also have a new crime novel for adults set for publication in 2018, but no fixed date yet.
Right now I'm working on another graphic novel with Jesper Wung-Sung, which was supposed to be done in the next few weeks. Deadline has been pushed though, because I got the opportunity to India for the World Book Fair in New Delhi, where I will be representing Denmark at the EU Pavillion, giving talks and participating in panels. Full program will follow!
I'm very much looking forward to 2018, to be doing more of my own writing and less work-for-hire. That has been a long term goal for quite a few years now, but a man's gotta pay the bills, right? I also hope to be doing more public speaking, because that's something that I truly enjoy and feel that I'm good at. A month ago I taught a class on social media strategy at the university – and I'm a university drop-out myself..! Funny how life works out sometimes.
Hope you had a great year, despite the crazy stuff going on in the World and the crazy people in power. I try to take comfort in the fact that the crazy has always been there – now we just hear it all the time because of the Internet. Let's try to do what we can not to participate in the yelling and screaming, and instead focus on how the web can connect us as human beings.
Happy New Year!