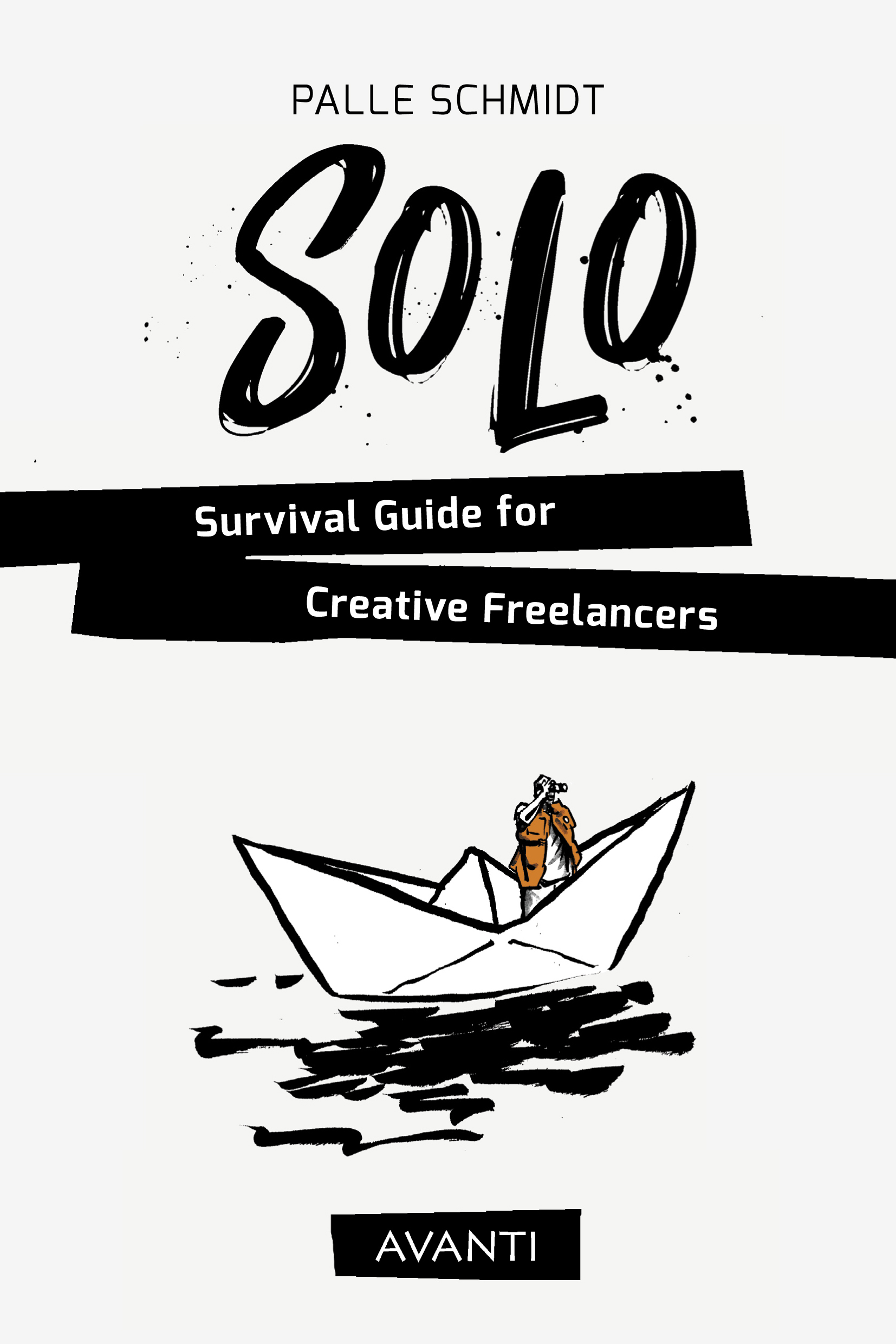 Publisher:

Avanti

ISBN:

978-8793737198
Buy now from Amazon
Download sample chapters
If you're planning to build a freelance career in an artistic industry, SOLO is the perfect field guide for creative entrepreneurs at every level. Whether you're starting out, or a seasoned professional, this book will give you the tools you need to push forward on your journey to building your brand and becoming a sought-after commodity.
Drawing from his own experiences as a twenty-year professional in the comic book and commercial art industries, author Palle Schmidt guides you through the process of transitioning from amateur to creative professional with an emphasis on longevity, sustainability and happiness in whichever field you've chosen. Complete with real-life examples, pre-written forms and psychological business strategy, SOLO will be the book you reference throughout your career for advice and inspiration as you turn your brand into an empire.
SOLO is written for people who believe in creative living on their own terms, who want a sustainable career, mixing freelance work with creating and selling their own art. Diving in to the tactics and strategies of this book will help you find a clearer vision to strike out your own path.
Here's some of what the book covers:
– How to get started with freelancing
– How to create a network of people to help build your career
– How to handle clients and pricing your work
– How to handle the business side of things
– How to gain new clients and create several income streams
– What tools, tactics and templates you can use to sustain you over the long haul
SOLO is a much needed collection of practical advice in an ever changing world of creativity.
— Jake Parker, illustrator, comics creator, founder of Inktober
There are two kinds of guide-books: ones that give you information, and ones that give you soul. This book is definitely the latter one. I enjoyed it and found it very useful.
— Juhana Lumme, screenwriter, director and author, Helsinki, Finland
I enjoyed this book immensely. It filled in a bunch of holes that I didn't think much about in the beginning 🙂 And for people just starting out – it is a solid resource.
— John Edingfield II, creator of Rancidville, Pennsylvania, USA
I loved this book, it has flooded this last week with inspiration and stimulating advice. It is absolutely packed with very good ideas and fantastic templates and the writing flows beautifully. I love the artwork . It feels perfectly structured. I will treasure it and consult it often!
— Enrico Vattani, diplomat/ artist / director, Tokyo, Japan