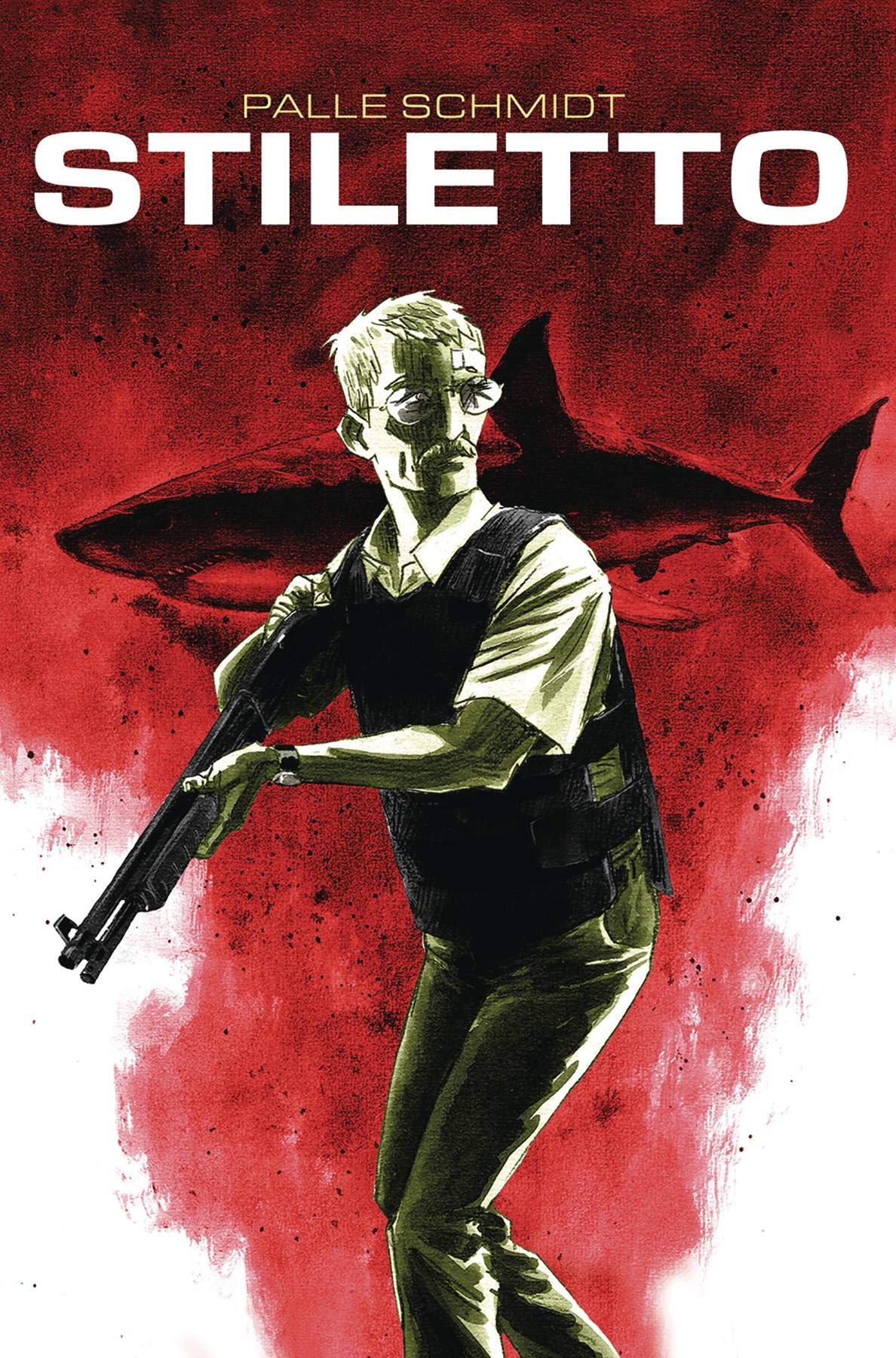 Publisher:

Lion Forge

ISBN:

978-1549304828
Get now from Amazon.com
Get now from Amazon.co.uk
Download sample here
A crime story with a twist… The brutal slaying of two police officers guarding a material witness pin detectives Alphonse and Maynard against their toughest adversary yet. But as they get further into their investigation, they uncover a leak inside the police department known only as "Stiletto."
What appears to be a gritty police drama takes unpredictable turns as our heroes race against the clock to solve this double homicide and flush out the mole that puts them all at risk to the criminal underworld.
Palle Schmidt is clearly a master of the comic form, imparting every panel with tons of detail and expression, and using a limited color palette to enhance the noir elements of the story.
— MajorSpoilers 93% "EXCELLENT
Immensely satisfying and beautifully drawn, anyone who loves a crime thriller should pick up Stiletto.