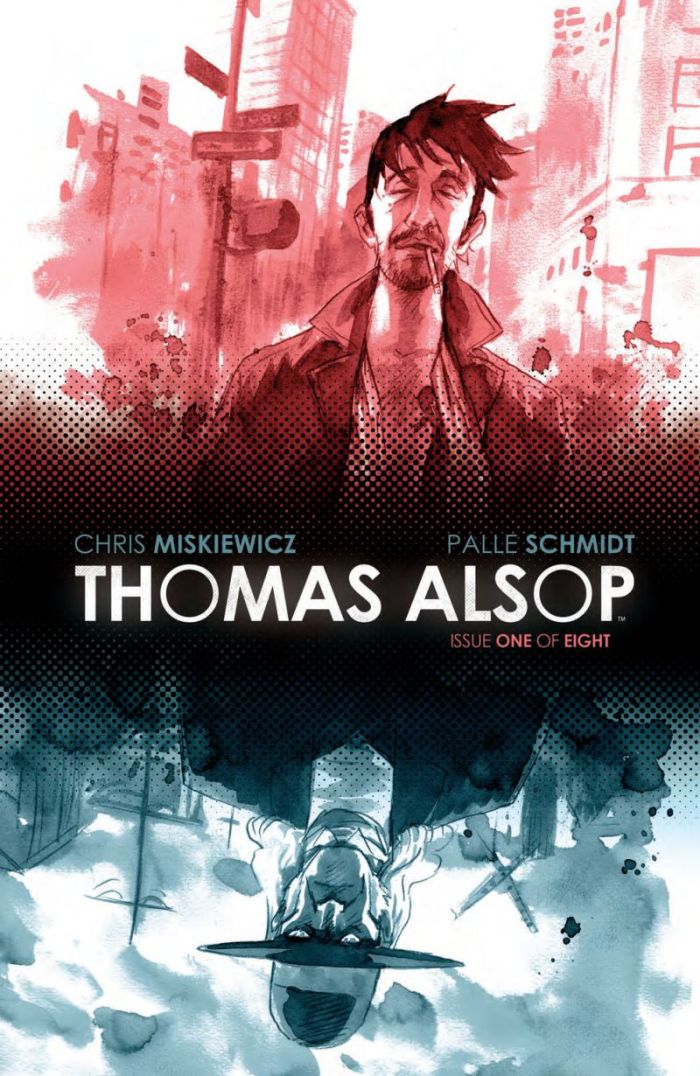 Buy now from Amazon
Chris Miskiewicz and Palle Schmidt have created a master magician for the modern era. Fans of John Constantine and Dr. Strange will love this original take on the magic-wielding hero who battles demons on the streets… and in his own mind.
Selected press:
It's incredible storytelling from both the writer and the artist and by far one of the best things being published by any company at the moment. Do yourself a favor and check out Thomas Alsop, the only thing you'll regret is that it took you this long to read it.
— Comic Bastards
Schmidt's storytelling is superb and he uses both shading and especially coloring to great effect. Each moment has its own distinct feel and he manages to pull the reader immediately into different times and realms with deceptive ease.
— Bleeding Cool
USA Today called it Best Mini-Series of 2014 and I will be hard pressed to disagree. I haven't read anything this good in a while.
— Pete's Basement Podcast
Thomas Alsop has been my one of my favorite reads this year, and should be considered as one of 2014's best new comics so far.  Of course, this is highly recommended and a must pull must read series for all.
— Geek Sushi
This has been one of the most satisfying story arcs in comics that I've encountered in a really long time.  Fun, funny, crazy, bold, edgy, fantastic, honest, human, tragic… I could go on.  Thomas Alsop has become a very real person in just eight issues, and I'm sad to see it end. Score: 5/5.
— This Podcast Sucks
Chris Miskiewicz has created a character that I can't help rooting for, no matter how much of a jerk Alsop can be at times. The artwork by Palle Schmidt is spot on for this kind of tale, setting the right eerie tone without going too far. 10/10.
— TMStash
One of the best horror comics on the shelves right now. Seek it out.
— Travelling Man
Interview with creators Chris Miskiewicz and Palle Schmidt at Bleeding Cool