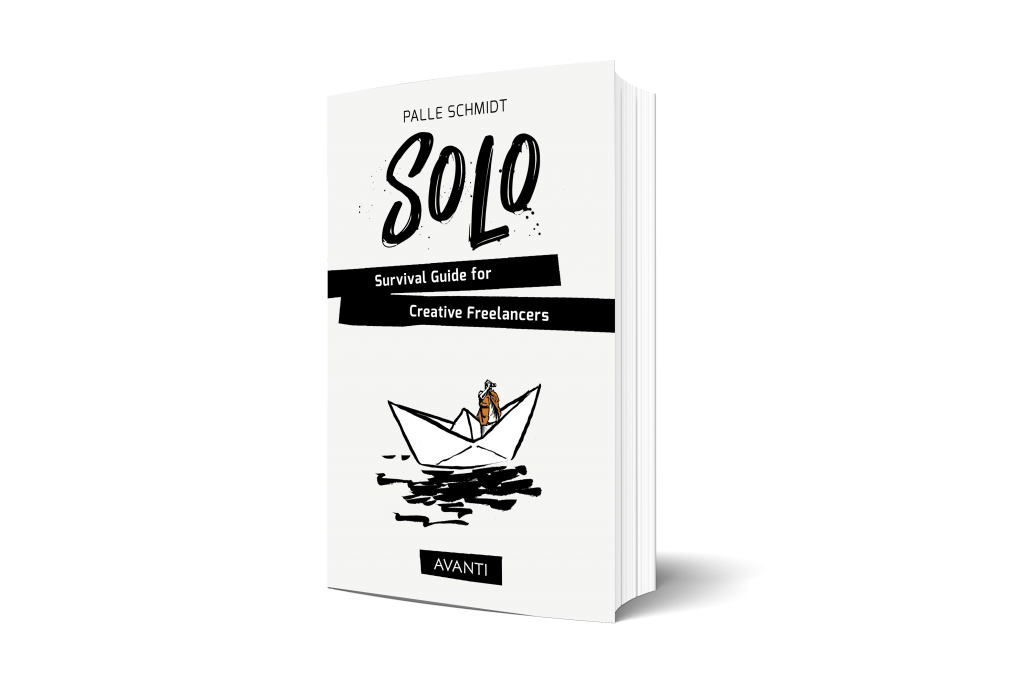 I would much rather be reading a physical book than something on a screen. And since I spent weeks layouting my book SOLO, I'm pleased to announce you can now get it as I intended it, as a 244-page illustrated paperback!
Go here to check it out: https://amzn.to/2XqyeTd
If you already have the Kindle version, would you do me a huge favor and leave a short review?
Here's what some of the other reviews say:
I am working for 30 years as a creative freelancer in many changing fields. TV, Movies, Grafik, Webdesign and Art. I wish I had read this book many years ago. I had a very chaotic life and career and made many unnecessary mistakes. Palle seems to be a very structured person an I try to learn from him. This book is very helpful, very structured and fun to read.


— Alexander, Germany
I think this is definitely a worthwhile read especially for creative types who want to figure out how to make a living!


— Cordelia Becker
SOLO is a much needed collection of practical advice in an ever changing world of creativity.


— Jake Parker, illustrator, comics creator, founder of Inktober
You can get the ebook and paperback version here: https://amzn.to/2XqyeTd
If you want to buy from co.uk or .de or whatever, just look for the book there. It's on every Amazon platform. I think you can even order the paperback from your local bookstore, just give them the isbn: 978-87-93737-19-8
I did an interview with Write Now about SOLO and my writing process. You can check it out here: https://writingcooperative.com/write-now-with-palle-schmidt-c14b815edba2