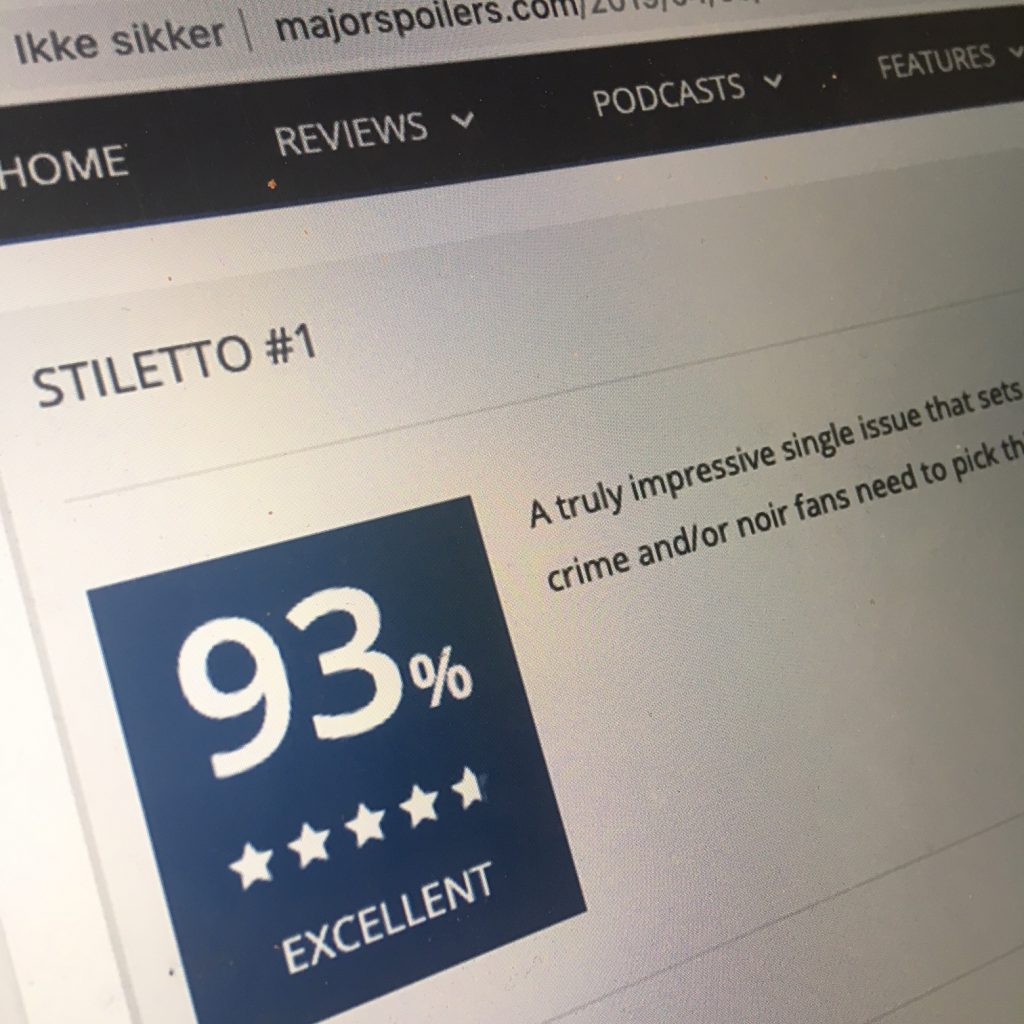 You're not supposed to Google your own name unless you are ready to get disappointed. However, I was too curious to steer away from this ego-filled activity yesterday and boy, was I releived with what I found!
STILETTO has been out in the US for barely a week but already the praise is pouring in.
Carmine Street Comics had this to say about the release:
European genius @palleschmidt debuts his third American comic "Stiletto" this week, as well. Hard-boiled crime noir in a modern setting is his game & he knows how to play it!

And here is an excerpt from OmniComic's review:
Schmidt's script is well-thought and meticulous, showcasing a clear attention to detail and embracing a smart narrative. Schmidt's artwork is very rough around in the edges in a good way that matches the environment the book is settling in. Stiletto #1 is a great, longer read that is setting things up nicely for down the road.
You can read the full review here.
There is also praise from Pop Culture Uncovered:
Schmidt has written a clever and dark first chapter of Stiletto and though I guessed a few things, the cliffhanger ending genuinely blew me away. Between the truly intriguing storyline and the side characters who I definitely want to know more about, I'm here for the next chapter, if for no other reason than to see how our intrepid duo get out of the mess they're in.
Full review here.
MajorSpoilers.com had this to say in their spectacular review:
Palle Schmidt is clearly a master of the comic form, imparting every panel with tons of detail and expression, and using a limited color palette to enhance the noir elements of the story.
They close with a 93% / 4 out of 5 rating and the words:
If you enjoy crime stories, skilled comic book storytelling or excellent coloring, this book is absolutely for you.