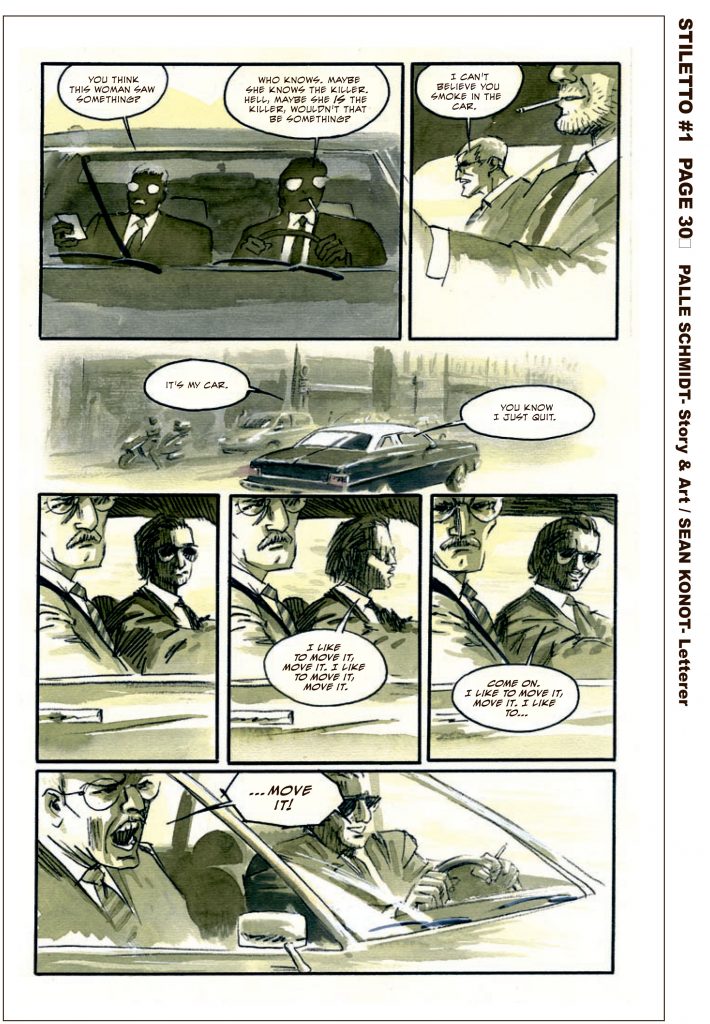 It has only been a couple of days since the US edition of my crime noir graphic novel STILETTO hit the stores. I've been busy going to the biggest crime fiction con here in Denmark to meet readers, publishers and other writers, so I was pretty beat the beginning of this week. Off course there has been a bit of buzz in my social feed about STILETTO but I was very happy when the first review was sent to me by the publisher, Lion Forge. And even happier, when I read the review!
The interiors here are absolutely gorgeous. There is something about this that feels like it combines linework and with a wash painting feel to it. It keeps feeling like a modern day noir style and then there highlights of colour here and there that just pop and take you by surprise. The utilisation of the page layouts and how we see the angles and perspective in the panels show off Palle's superb eye for storytelling. Backgrounds are utilised judiciously and it's effective and there's something about how constructs the page that is warm and inviting and just pulls you into the book beautifully.
Reading With a Flight Ring was among the first to review Thomas Alsop as well (and a good one too!) so it was nice to see them take to STILETTO like they did. This is honestly one of the best reviews I've ever gotten on any book. Just listen to the conclusion:
The writing is sensational as is the interior artwork, I can promise you will not be disappointed with this book.
I'm floored and humbled by the response to this book which I still personally consider some of my best work. You can read the full review here. Can't wait to hear what the rest of the web has to say! If you see a review out there, please share, tag me or send me the link. Thank you!